Most injuries on playgrounds involve falls, and the majority of those injuries occur by falling on hard surfaces or poorly maintained loose-fill surfacing.  Whether from running and jumping or climbing, children need a soft place to land.  It is vital for injury protection to have the appropriate surfacing materials in place. The height of the equipment determines the depth of the surfacing needed to provide protection in the event of a fall.   The depth is determined by both the type of material and the fall height.
Inappropriate surfacing materials include dirt, asphalt, and concrete. Appropriate materials are engineered wood fiber (EWF), rubber mulch, poured-in-place, and artificial turf.  We install quality safety surfacing and ensure you are compliant with ASTM and CPSC safety regulations.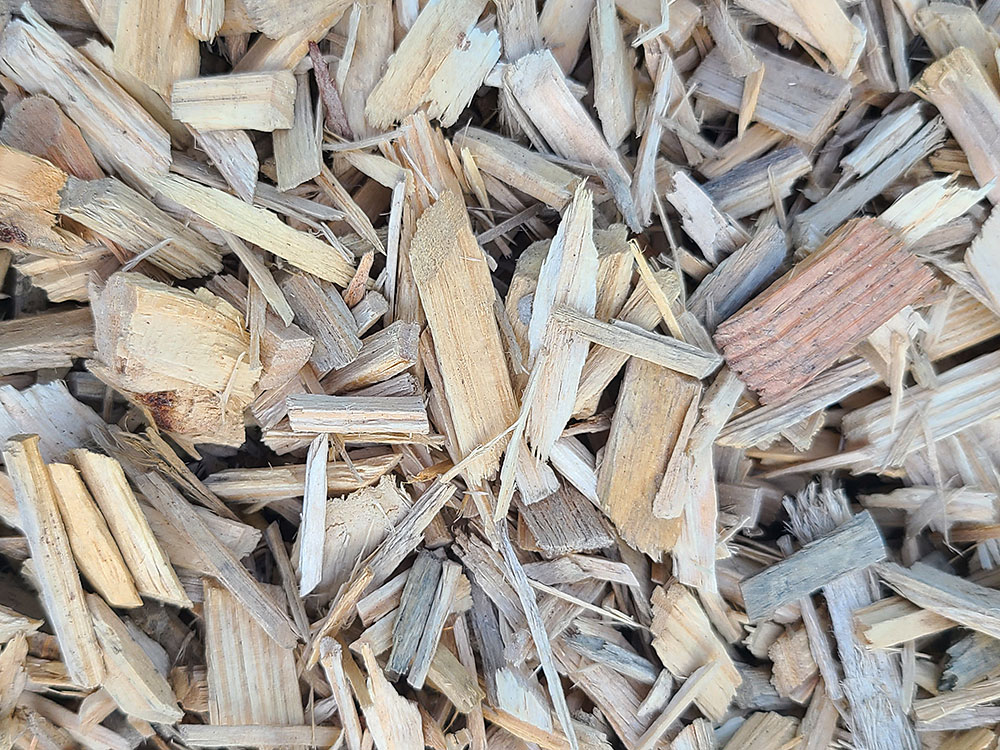 EWF
Engineered wood fiber if the most popular form of safety surfacing for playgrounds. It has a natural look and is made from virgin wood free of impurities. Wood fibers are a specified size and type to provide the best meshing together for a soft surface.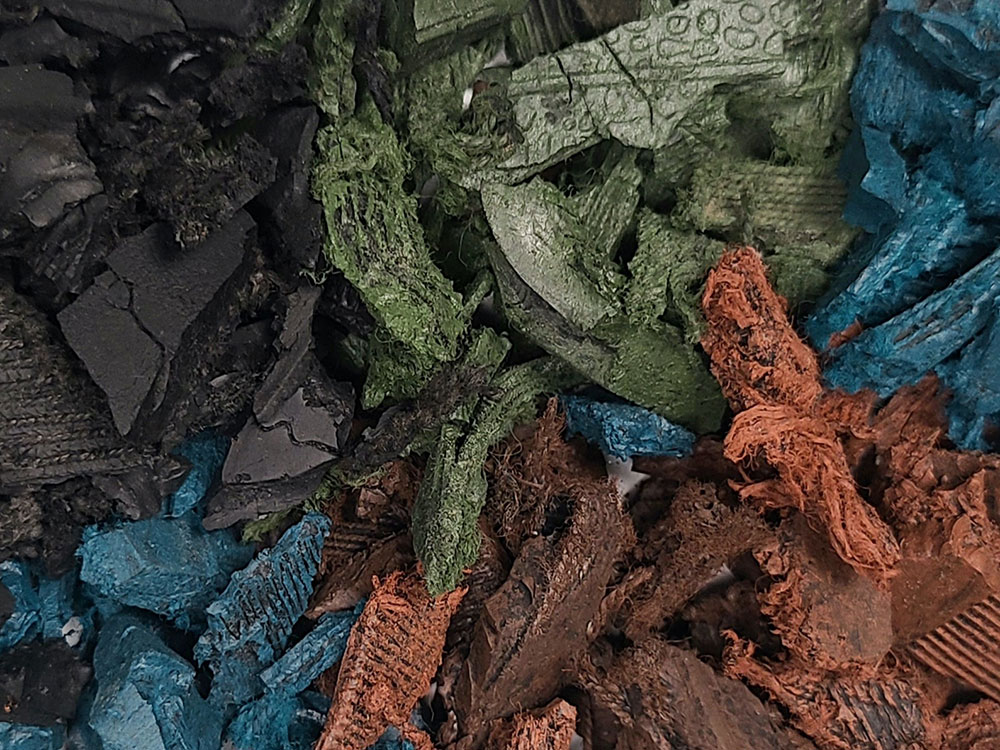 Rubber Mulch
Rubber mulch is nuggets made from recycled rubber and provide a springy soft surface.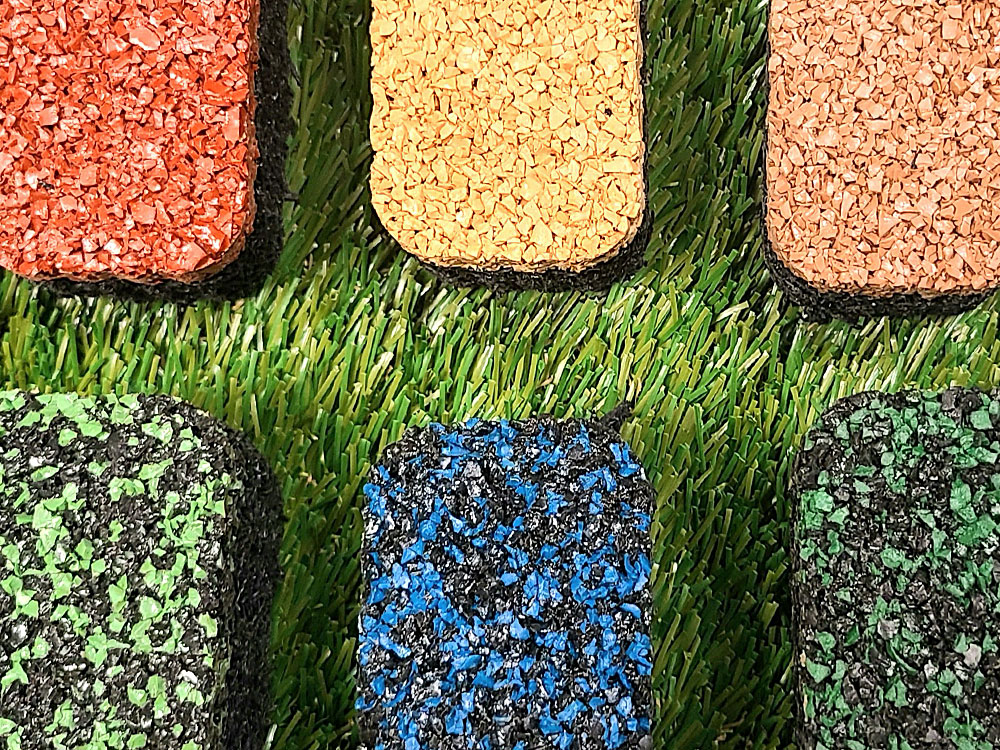 Poured-in-Place
Poured-in-place is a non-slip, unitary rubber surface that is maintenance-free. Creative designs can be incorporated into the surfacing for added beauty, and come in a variety of colors.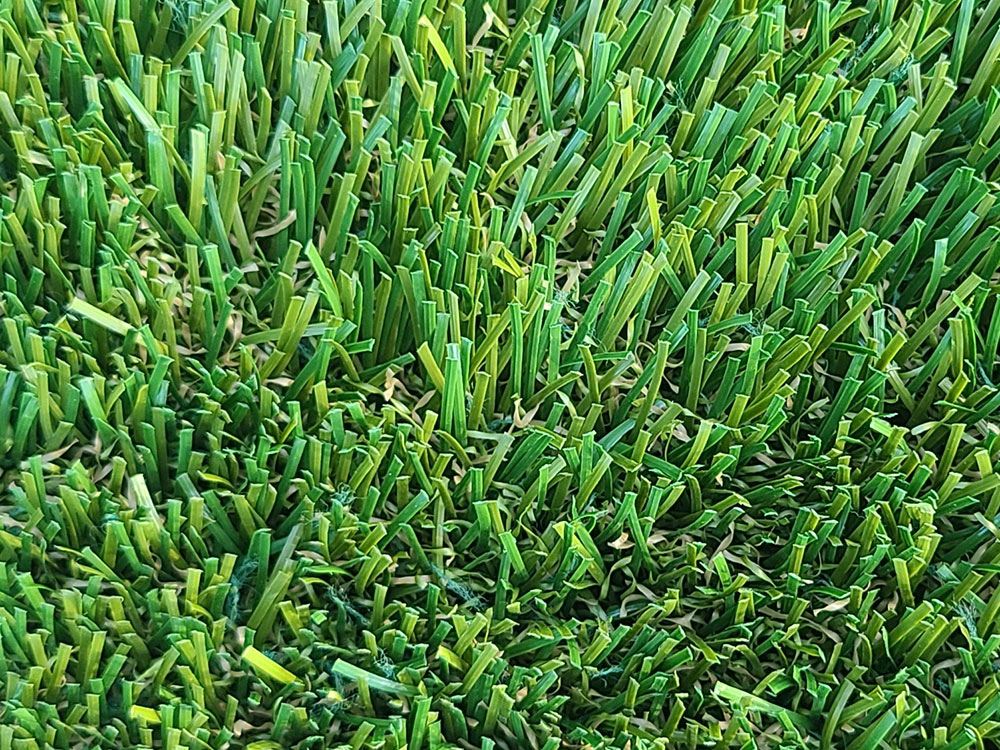 Artificial Turf/Synthetic Grass
Artificial turf has a grass-like feel and absorbs the shock of falls.  It is maintenance-free, long-lasting, and fade-resistant.  The best materials and installation methods are used for a seamless finish.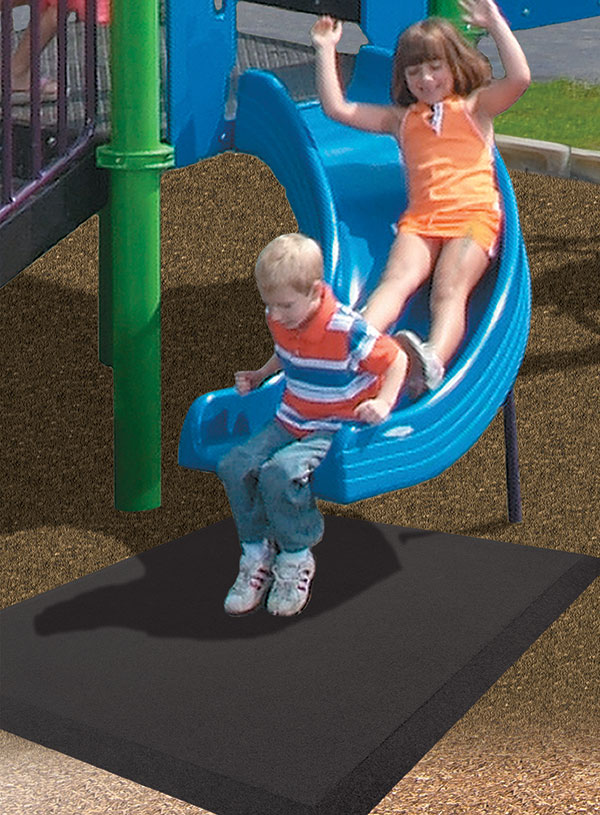 Wear Mats / Safety
The Safety / Wear Mats are designed specifically for use under playground equipment and high traffic areas. These designs limit loss and displacement of loose fill in kick out areas on the playground and offer a unique combination of shock attenuation, low maintenance, long wear, and accessibility.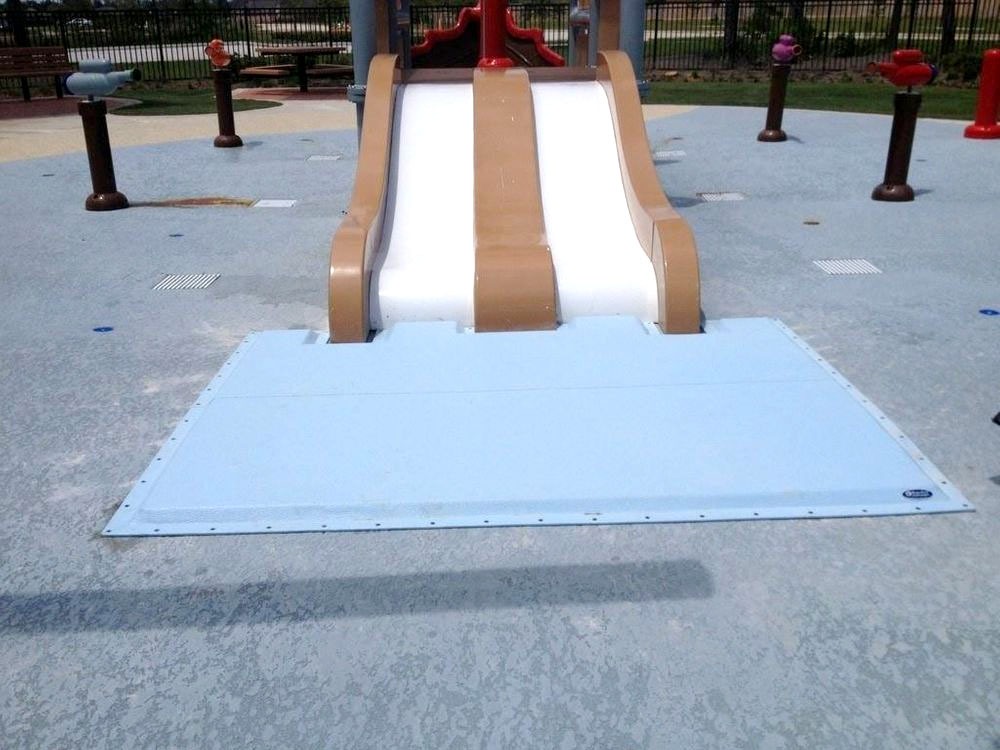 Aquatic safety landing pad is perfect for today's demanding fall zone applications. These safety pads are an incredibly durable, watertight, textured, slip-resistant covered foam landing pad system designed for water playground and pool use.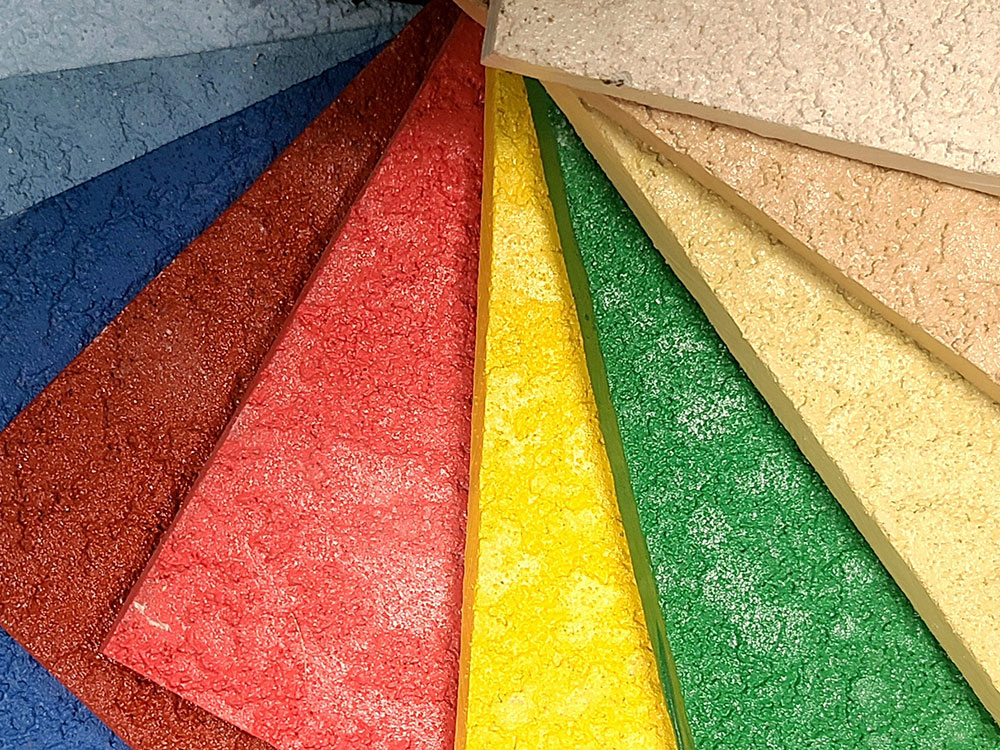 Aqua Coat
Aqua Coat is a textured acrylic coating applied over concrete to create a cooler surface and to help create a non-slip surface to control falls and slipping in wet areas simple made for splash parks, Shower areas, Restrooms, or any area to provide a non-slip footing etc.
Aqua Coat is not considered a safety fall protection and has no retention. This product doesn't fall under CPSI guidelines or meets under ASTM F1292. Although it has a shark bit texture and adds some relief on hot days for a cooler footing. Aqua Coating has a color selection of 10 colors and can create designs within your area.