We provide a huge selection of commercial-grade canopies and shade structures, both pre-engineered and custom-designed for nearly every outdoor application.  They are often used in common areas by parks, homeowner associations, pools, daycares, and schools.  Made of the highest quality materials and workmanship, they can withstand heavy wind loads and protect from wind and rain, and the harmful damage done by the sun.  Shade provides protection for those most susceptible to the harmful effect of the sun, like children, the elderly, people with disabilities, and those taking medications that make them sun sensitive.
The appropriate shade protects visitors from the sun and keeps them cool, as well as protecting your playground investment. Shade will keep the equipment cooler to the touch and provide extended hours of play.  Shade canopies are designed to meet your local building codes and installed to meet CPSC guidelines.  They can be designed to fit overplay structures or integrated into the play structure itself using the playground posts.  They can shade areas where people sit or eat to make them more comfortable, and in a variety of other settings.
The best materials are used in the shade fabric, an HDPE high-density mesh, and a variety of other materials for UV protection, fire retardance, and weather protection.  Up to 96% of the harmful UV-A and UV-B rays are blocked.
We can discuss the different options and work with you to select the right shade to add that finishing touch to your play environment.  We offer a variety of fabric colors, post colors, sizes, and shapes for customizing to your site.  Get the most out of your recreational space.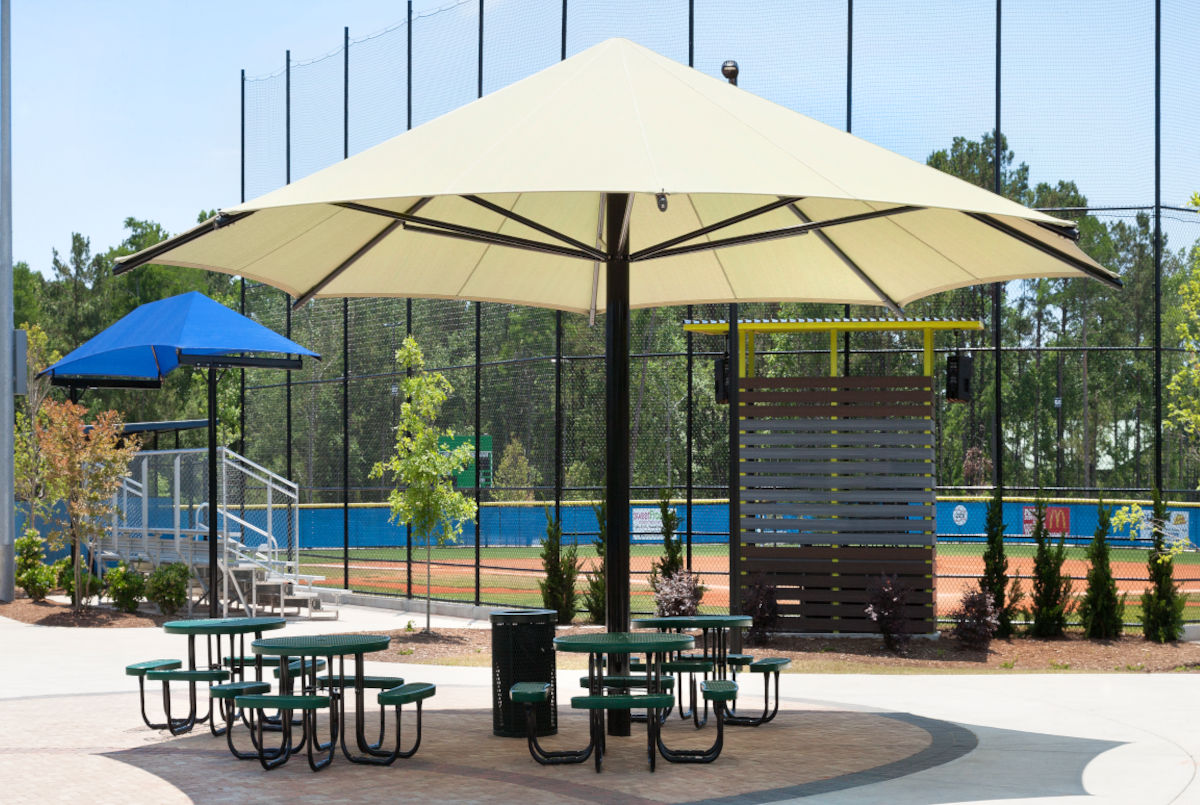 Single Post Pyramid Shade

A simple solution if you need shade coverage but have minimal space available.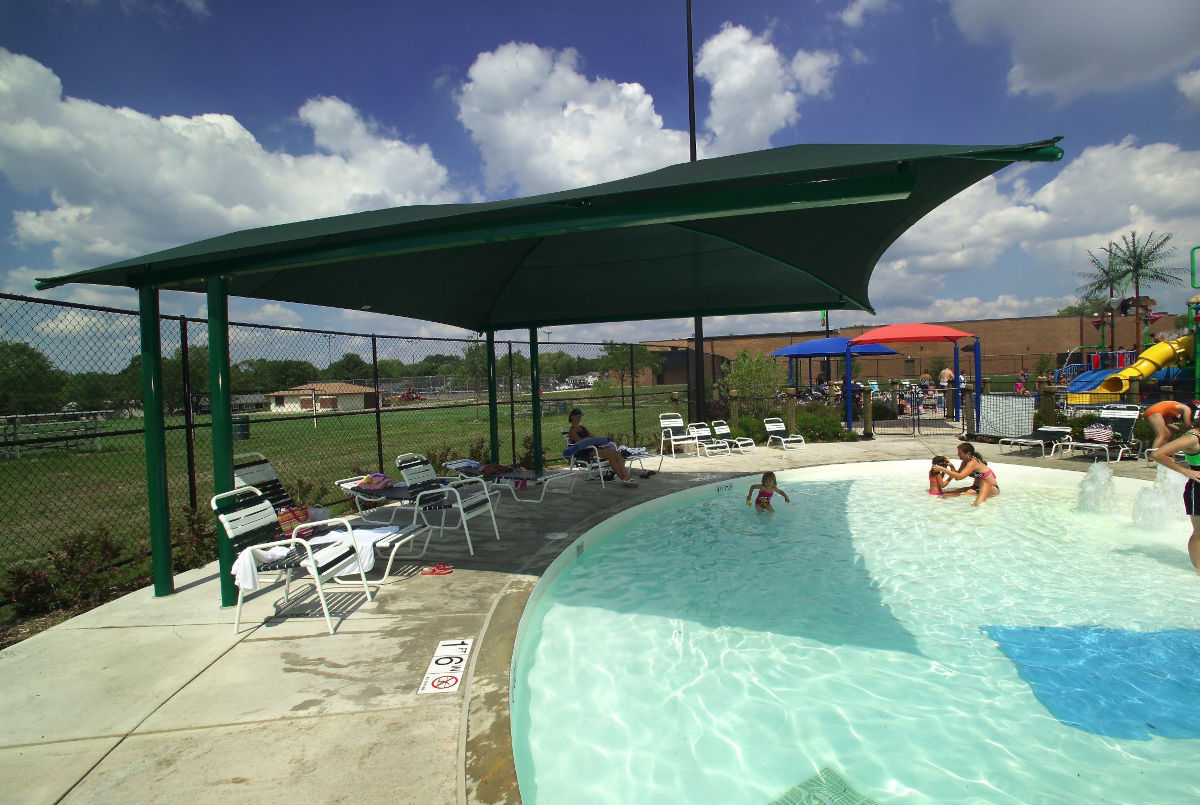 Single Post Pyramid Cantilever Shade

If you need a single post, but the post needs to be outside the immediate play area so it won't be in the way of a sidewalk, pool, or play area.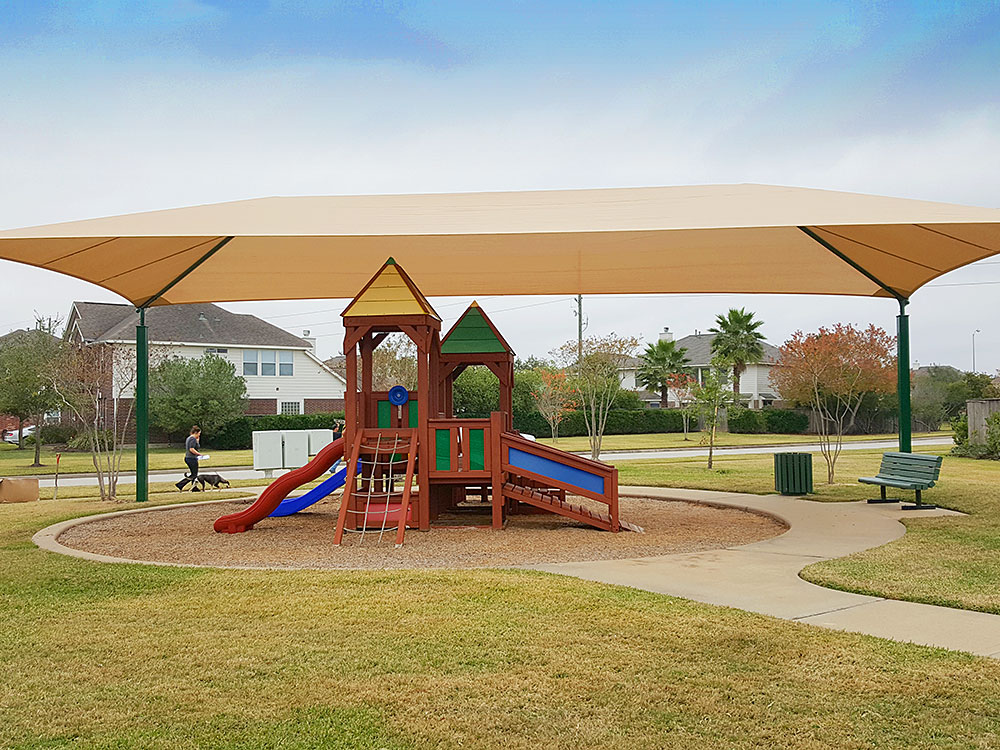 Hip Shade

Square or rectangular, hips have clean lines and provide wide coverage.  It works well with playgrounds and is also a flexible solution for many situations because it comes in a variety of sizes.  Comes in four posts, two posts, and joined styles.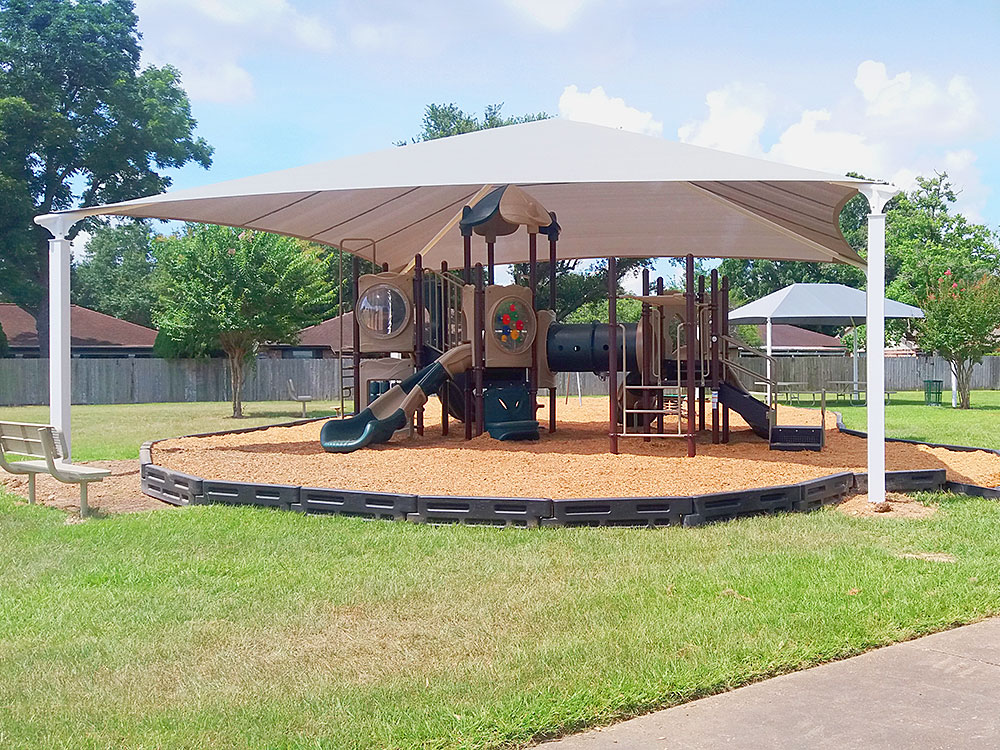 Pyramid Shade

Has a square, peaked roof, and four posts.  Can be joined together to cover a larger area.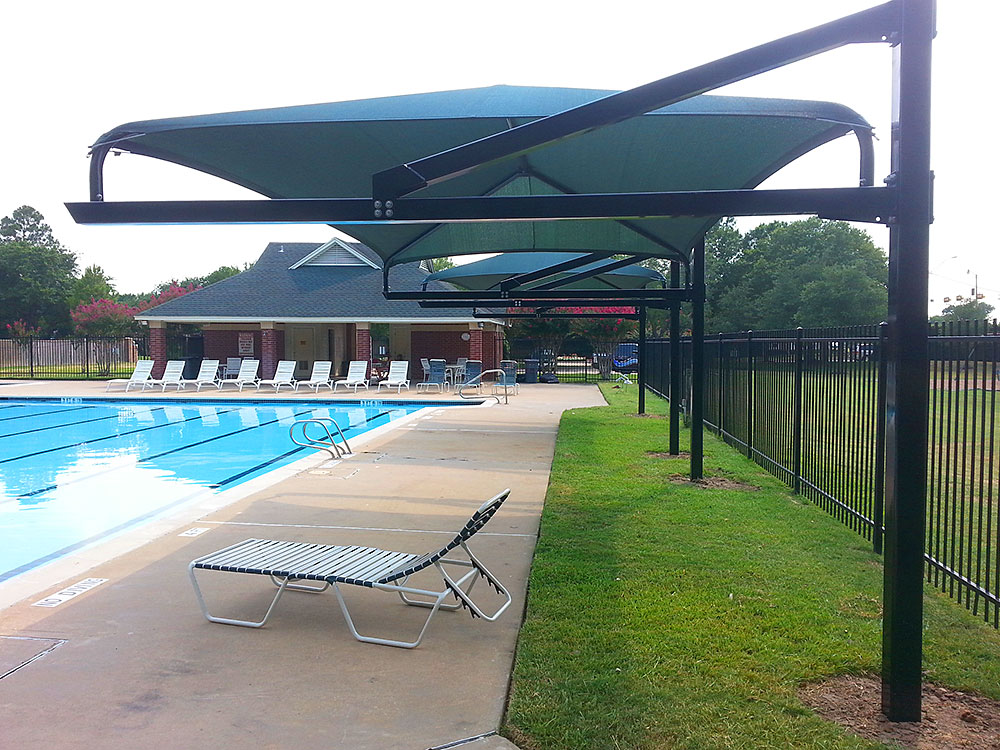 Full Cantilever Shade

Two posts stay out of the shaded area over seating areas and benches.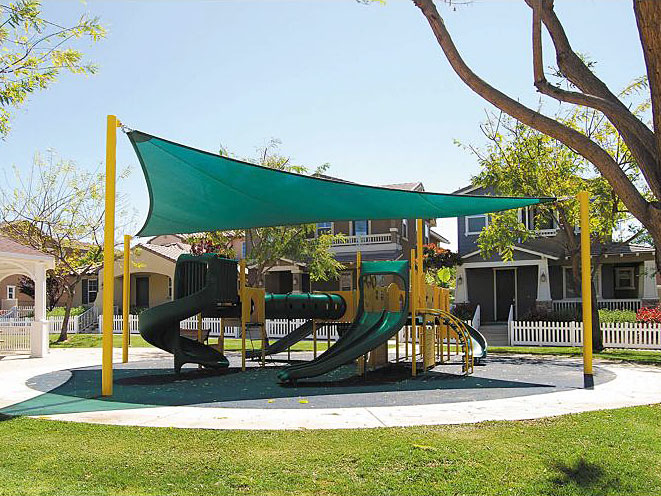 Shade Sails

Add visual interest and sophistication.  They can be installed at many different heights to accommodate playground structures.